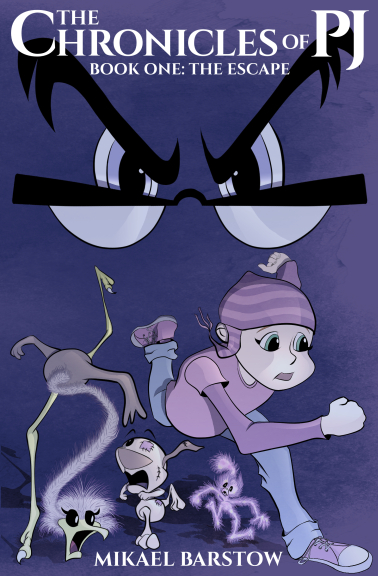 Every superhero has an origin story … this is PJ's.
She's not fast. She isn't strong. She definitely can't fly. She has no powers whatsoever. So why does the Director think five-year-old PJ is the perfect weapon for his Pervasive Justice program?
Oy, Dilea, and Rainbow Sherbit want to rescue PJ from the Director and his training school. Their biggest problem (besides the high-tech security, doors that won't open, and unbreakable windows): they're stuffed animals. Not your typical trio of saviors, but they're PJ's only hope. If they don't get her out of there before "The Test", PJ will cease to be a sweet, little girl. She'll become something else entirely.
THE ESCAPE is the first adventure in THE CHRONICLES OF PJ middle grade fiction series. Here's a PREVIEW.
Get your FREE copy from your favorite store (click the icon below):