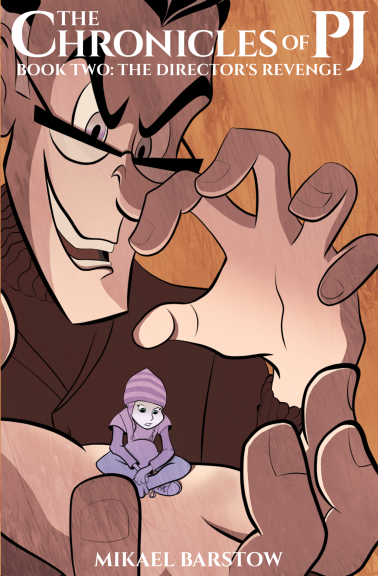 Against all odds, Oy, Dilea, and Rainbow Sherbit freed PJ from the Director's evil training school in THE ESCAPE. Their victory, however, is short-lived when they discover the Director is tracking PJ's movement. They can't run and they can't hide.
They need help from someone willing to fight the Director. Someone not afraid to take things as far as they need to go. Someone without a conscience.
Enter the mysterious hooded figure, who has the skills necessary to stop the Director's pursuit of PJ. Can this hooded figure help Oy and the gang rescue PJ once and for all, or will the Director get his revenge?
THE DIRECTOR'S REVENGE is the second adventure in THE CHRONICLES OF PJ middle grade fiction series. Here's a PREVIEW.
Get your copy here: