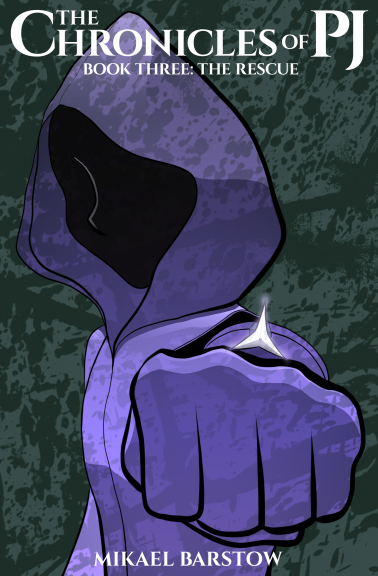 Back in the Director's clutches!
The Director will do anything to ensure his Pervasive Justice program succeeds. He captured Oy, Dilea, Rainbow Sherbit, and PJ in THE DIRECTOR'S REVENGE. Now he holds them hostage to force teenage PJ to serve the program. He has given her an ultimatum: join the program or they …
Will teenage PJ surrender, or will she rescue everyone and stop the Director's quest for his Pervasive Justice program?
THE RESCUE is the third book in the The Chronicles of PJ middle grade fiction series. Here's a PREVIEW.
Get your copy now from your favorite store (click the icon below):