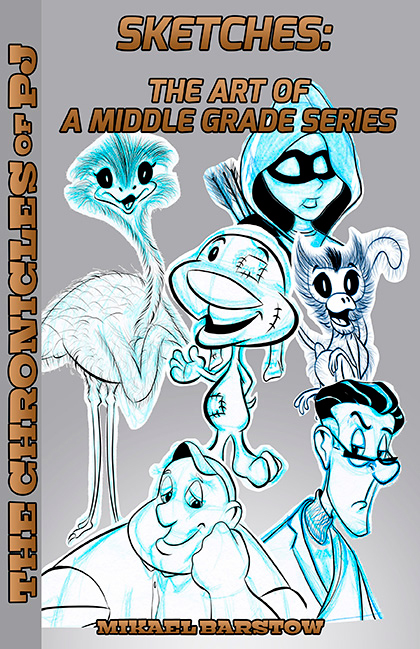 Do you ever wonder how an author created the characters in a book you've read? Many authors come up with bios for their characters, and some will even cast their books with famous movie stars in mind. But how many authors do you think actually draw out their characters and locations? The sane ones probably don't, but this author did.
Here's a behind-the-scenes look at the creation of PJ, Oy, Dilea, Rainbow Sherbit, the Director, Handler, teenage PJ, and the locations from The Chronicles of PJ middle grade fiction series.
See how all of the characters got their start when the series was first conceived as a webcomic, and then turned into a graphic novel, and finally became a middle grade fiction series.
Get your free copy HERE!
Or, if you'd prefer to purchase a copy, get it now from your favorite store (click the icon below):